When John Oliver recently devoted a Last Week Tonight segment to state attorneys general, he highlighted more than just a common grammatical mistake.
Many voters often leave the AG category blank on their ballots, which is really very not good. The attorney general is meant to act as the people's lawyer. I don't know about you, but I'd kind of like a say in who my lawyer is going to be. With that in mind, ahead of the Nov. 6 election, let's take a look at the two major candidates running for attorney general in Wisconsin. (You can find your polling place here.)
Brad Schimel
We'll start with Republican incumbent Brad Schimel. Since 2015, Schimel has held Wisconsin's top law enforcement post after previously serving as the Waukesha County district attorney. First and foremost, the 53-year-old Schimel would like you to know that he kicks ass every day. That's extremely important.
So important, in fact, that under Schimel, the Wisconsin Department of Justice spent around $10,000 of your money to have commemorative coins made that read "K.A.E.D." This stands for "Kicking Ass Every Day" and is not the preferred email signoff and personal motto for an aggressive inline silver medalist at the '98 X Games but rather for the highest ranking lawyer in Wisconsin.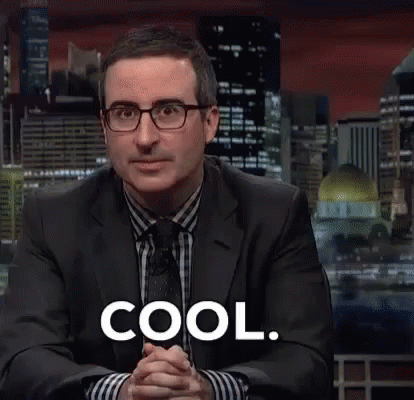 But one juvenile mistake shouldn't disqualify Schimel from re-election. It's his policies that are important. And Schimel, truthfully, hasn't been all bad. He's a staunch supporter of Wisconsin's open records law, which often puts him at odds with his own party. Plus, he's advocated for treatment in drug courts rather than incarceration, a remarkably progressive policy for a member of the GOP.
But Schimel's record is hardly spotless. Many have gone as far as to call him the state's worst AG ever, not quite the reputation of a daily ass-kicker. Under his watch, it was found that around 6,000 rape kits went untested, which he then lied about. He has a habit of getting embroiled in trivial out-of-state lawsuits, driven solely by hyperpartisan tribalism. At worst, Schimel wastes his time (and again, your money) on conservative private interests rather than issues actually facing Wisconsinites on a daily basis.
For example: Right now, the entire Republican party is attempting to gaslight the country over pre-existing conditions. Schimel is currently withholding records (so much for being Mr. Open Records) concerning a lawsuit he and Gov. Scott Walker filed to eliminate coverage for pre-existing conditions.
His Democratic opponent, Josh Kaul, is quick to take him to task on this.
If Schimel's suit is successful, Kaul says, "health insurance companies will once again be able to deny coverage to people with pre-existing conditions."
Josh Kaul
A relative political newcomer — aside from being the son of the late former AG Peg Lautenschlager — the 37-year-old Kaul spent four years as a federal prosecutor in Baltimore. (I heard he's the hotshot who put drug kingpin Avon Barksdale behind bars.) He returned to Wisconsin for a gig with the Madison office of national law firm Perkins Coie.
And while Kaul has never actually tried a criminal case in Wisconsin (something his opponent just loves bringing up), he does have the support of 61 former assistant state attorneys general. And some of them have actually worked for Schimel. At the very least, Kaul seems sincerely committed to depoliticizing the justice department, whose current head hired a corporate lobbyist as one of his assistants.
With Perkins Coie, Kaul helped litigate against Wisconsin's draconian voter ID laws, including getting some restrictions on early voting overturned by a federal judge. And he's in favor of Wisconsin's justice department standing up to the Trump administration when need be. He's even hinted at a desire to join a national lawsuit against big pharmaceutical companies as a way to combat the state's opioid problem.
However, Kaul hasn't really offered up a ton of concrete takes on what exactly he would do, beyond just doing the opposite of whatever Schimel does. This is a recurring problem among some Democratic candidates today — that is, lacking dynamic talking points beyond just pointing out that you're not the other guy. Run for something, not against something.
But perhaps most importantly, there is no available evidence that Kaul has used any public funds on dumbass commemorative coins.