When the Green Bay Packers signed journeyman tight end Martellus Bennett to a three-year contract in March, I was downright elated. I love the team but with the exception of Brett Favre and Aaron Rodgers, the Packers have a tendency to load their roster with players that are somewhat vanilla. Great players, mind you, but for as good as Jordy Nelson is at playing wide receiver, he seems about as bland as plain Life cereal. (One heck of a person, though.)
Bennett, meanwhile, is an outsized personality. The man calls himself "Martysaurus Rex" on his whimsical Twitter account (where his bio declares he's a "proud Hufflepuff") and he operates a multimedia company called The Imagination Agency, which focuses on children's content. Also, he's really good at catching the football, so that's a plus.
Now, Bennett takes on another job: GIF auteur. He recently created a series of nearly 300 reaction GIFs for GIPHY Studios, co-starring alongside 15 teammates. (Well, 14. Jordan Tripp is a Falcon now.) Here are some highlights:
Aaron Rodgers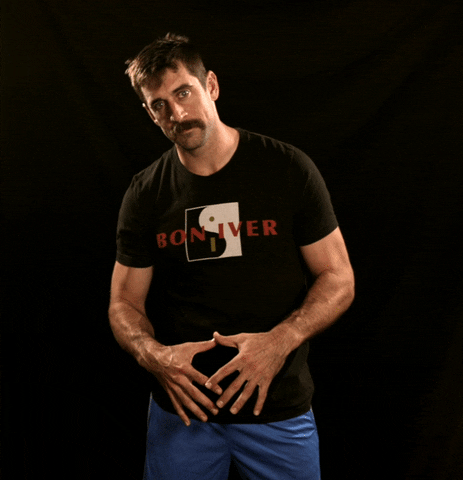 You gotta start with the king, right? Aaron Rodgers is uber-telegenic so all his GIFs are delightful, but this selection of him performing his signature "double check" celebration (complete with animated championship belt) takes the cake. Plus, it's nice to learn that Rodgers is a fan of Wisconsin's most popular musical export: Bon Iver.
Best used when the Packers survive another week thanks to a Rodgers "chuck and pray" and/or when Justin Vernon CRUSHES a live performance of "Holocene."
Mike Daniels
Apparently Mike Daniels is a big fan of the Dragon Ball saga, as evidenced by his T-shirt and GIF in which the hulking defensive lineman goes Super Saiyan. This one is sure to strike fear into the hearts of his opponents if they somehow weren't afraid already.
Best used when your power level is over 9000.
Davon House
This might be my favorite offering of the whole set. A play on the "Salt Bae" meme, it features Davon House sprinkling little Davons across the frame. What really gets me about it, though, is that his mouth is moving, which means that House is making his own sound effects during filming. Gotta respect that kind of commitment to craft.
Best used when your friend who's a Bears fan is extra salty that whatever yahoo they're playing at quarterback was pick-6'd by the House Man. (Is that his nickname? It should be.)
Ricky Jean Francois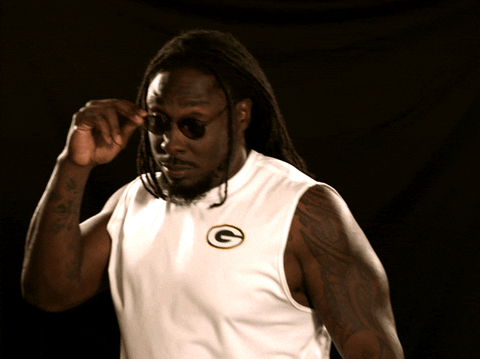 Ladies (and gents), get you a man who looks at you the way Ricky Jean Francois looks at this camera.
Best used when the Packers score an extra thicc touchdown.
Martellus Bennett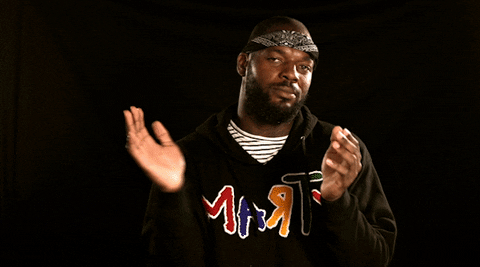 Marty Bennett is the most enthusiastic and animated of all his GIF subjects, which makes it tough to choose just one. The "slow clap" GIF is among the most commonly used reactions in the GIFiverse, so use this one and give that Joker clip from The Dark Knight a much needed rest.
Best used when Bennett raises his fist during the national anthem and/or when Justin Vernon CRUSHES a live performance of "Holocene."